"
I did check the data, for the past 3 months compared to the other year... We had an increase in sales and inquires on the 2nd month... In the 3rd month the conversion rate increased, and most enquiries converted to sales after a few email exchanges. Throughout the period, the conversion rate improved significantly. In the longer term the changes implemented will play a significant role I our business growth.
Africa Flash McTours and Travel is a Kenyan safari tour operator based in Nairobi, specializing in African Safari packages. The firm employ a team of professionals who have travelled across Africa, working hard to acquire and deliver unique educational experiences focussed on African wildlife, landscape and culture. Their efforts have been rewarded with consistently excellent customer feedback and consecutive TripAdvisor Certificates of Excellence in 2017, 2018 and 2019.
The Challenge
The travel industry is highly competitive and owner Peter is always working hard to ensure that the business is positioned for competitive advantage. Although the firm had recently paid for their website to be redesigned there were some areas where further improvements were needed, including sales conversions.
When Africa Flash McTours first contacted us, they wanted help with some general website improvements. We completed this work quickly and also worked on making improvements to the website's speed optimization. Peter was really pleased with the work we delivered. A follow-up conversation about our other areas of expertise led to a much more significant project working to improve conversion rates.
Our Approach
We initially offered to carry out a conversion audit which highlighted a large number of missed opportunities and identified possible actions which were less obvious. We produced a detailed report which, combined with our existing track record with previous projects, convinced Peter both that conversion optimization was essential, and that we were the right team to deliver this.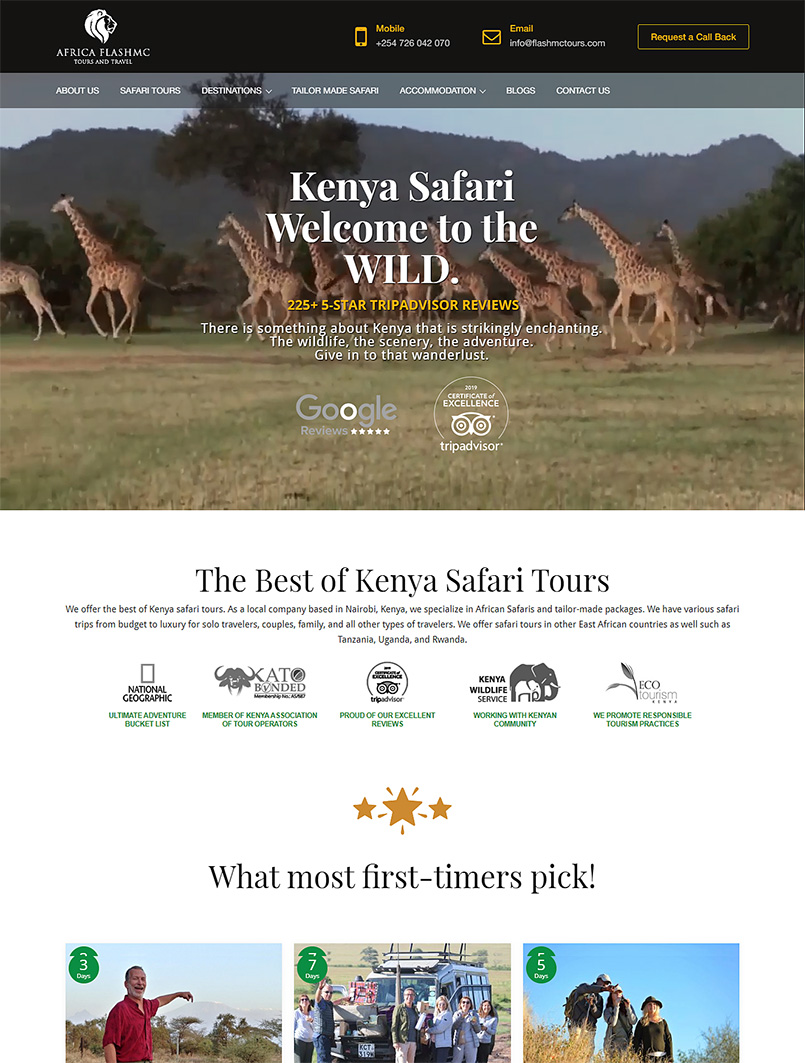 We commenced the project with a detailed competitor analysis and some hypothesis testing to ensure we understood the sector, the target market and the most important website features.
We then started to develop a world-class responsive website with messaging that emotionally connected with users, adding new user-generated content to the site. We looked at the overall user interface and information structure and created a new user-centric information architecture based on different user types. We also improved website functionality to make it easier to search for tours and simpler to navigate to visitor specific information and forms.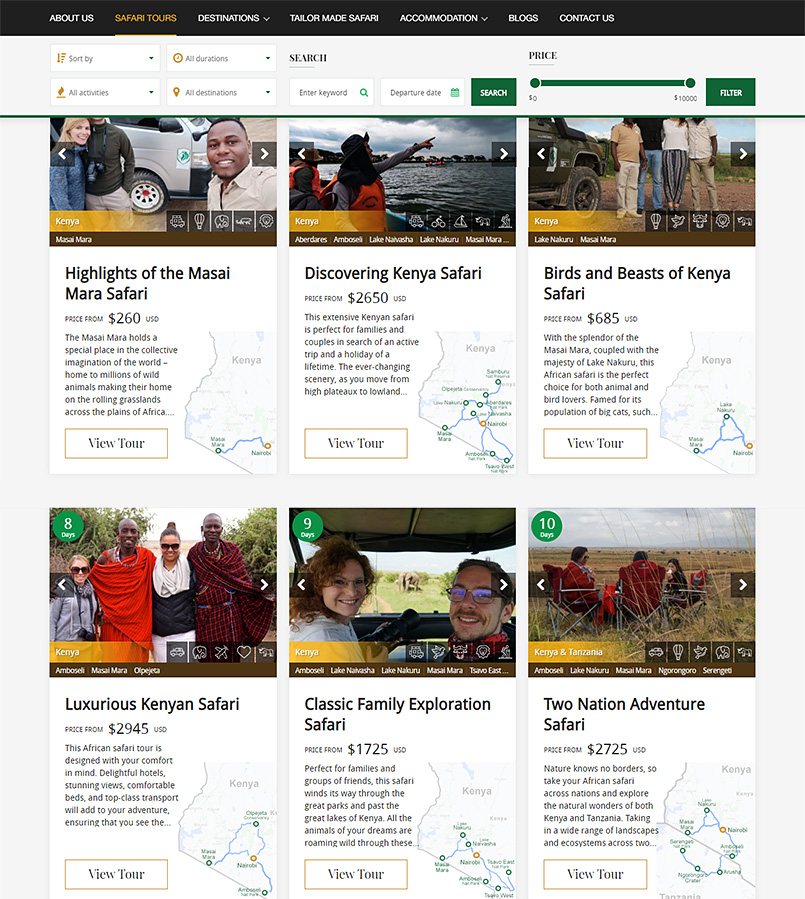 Finally, we collected and analysed website data, and then improved SEO and page load speed optimization, carrying out an audit of Google analytics and implementing a number of fixes for both analytics and Google Analytics and Google Tag Manager bugs.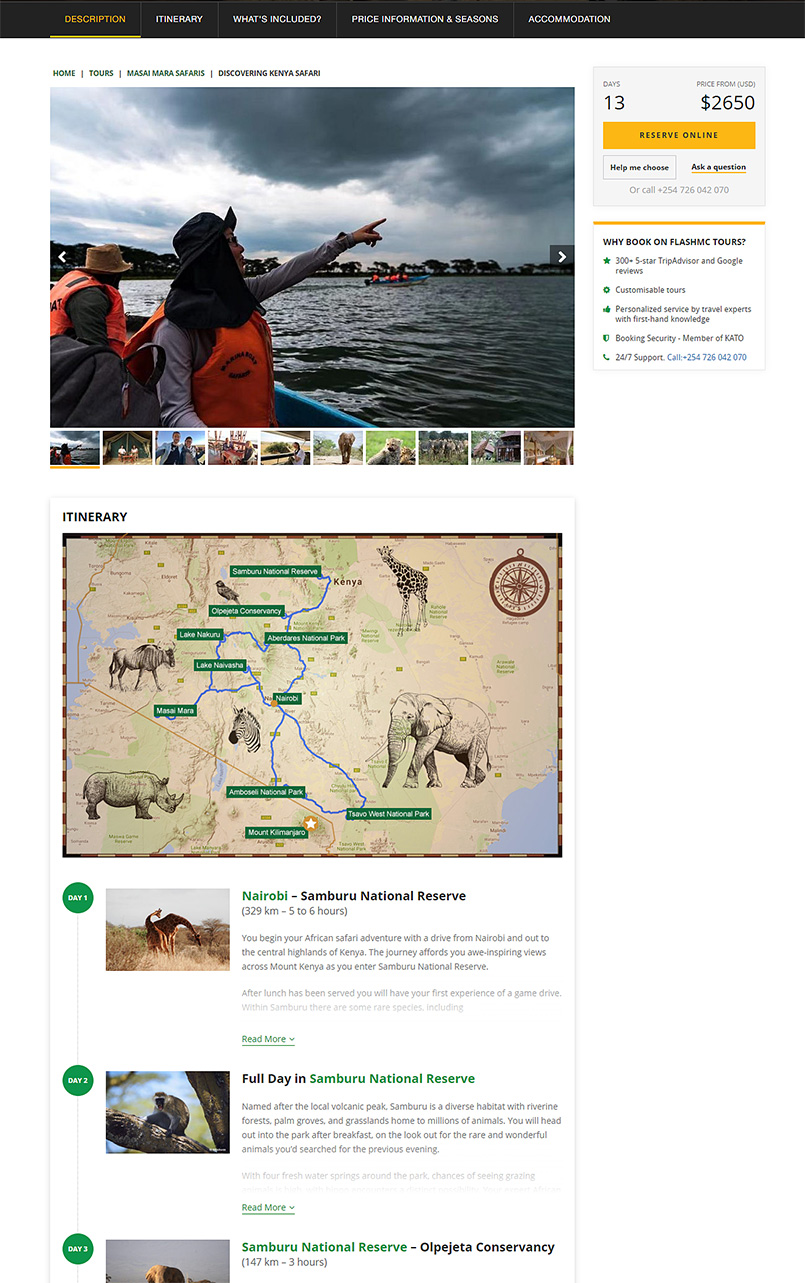 The Results
We had already made significant improvements to the website n our earlier work with Peter and his team. Having completed a second project looking at conversions we delivered a significant 26.5% improvement in conversions. This has had a direct impact on overall revenue for the business.
About Us
Our creative team will design and develop eye catching, virally optimized websites that are custom coded from scratch. When you hire us, you are plugging in to a team of digital strategists, marketers, designers, and developers to help you reach your growth goals.
For over 10 years, we've been creating high-performance websites that deliver the ultimate digital experiences for our clients. We believe that creating customer-centric experiences based on UX best practices, market research and user testing is a great way to achieve the best possible results.